Elevate Your Interior Design with Luxury Vinyl Flooring
We're a Glendale flooring retail showroom offering a large selection of luxury vinyls at great prices. We also offer quality installation services.
Luxury vinyl is a premium flooring option renowned for its remarkable resemblance to natural materials like wood and stone. It combines stunning aesthetics with exceptional durability, water resistance, and low maintenance. Luxury vinyl tile replicates the look of ceramic or stone tiles with precision, while luxury vinyl plank mimics the warmth and charm of hardwood. These qualities make luxury vinyl an ideal choice for those seeking a high-end, yet practical flooring solution for both residential and light commercial spaces.
What Kinds of Luxury Vinyl are There?
Vinyl Planks
Vinyl planks are a versatile flooring choice that closely resembles real wood. Its durability, water resistance, and ease of installation make it perfect for both residential and light commercial spaces. It offers the timeless beauty of hardwood without the maintenance.
Vinyl Tiles
Vinyl tiles replicate the appearance of natural stone or ceramic tiles with remarkable precision. Its versatility and low-maintenance qualities make it a preferred option for bathrooms, kitchens, and other areas where the look of tile is desired.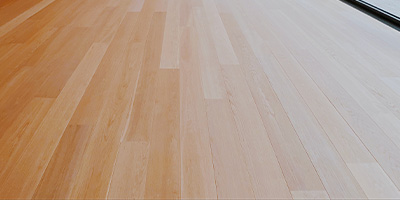 Sheet Vinyl
Sheet vinyl is a cost-effective and practical choice for flooring. Available in large rolls, it offers a seamless appearance and is water-proof. This makes it an excellent choice for areas prone to spills, like kitchens and bathrooms, or high-traffic commercial spaces.
The Luxury Vinyl Brands We Offer
The Benefits of Luxury Vinyl Flooring
Vinyl flooring is a versatile and cost-effective flooring solution, offering a multitude of benefits that set it apart from other flooring types.  This makes luxury vinyl an attractive choice for homeowners and businesses alike.  Here are some key benefits of luxury vinyl flooring: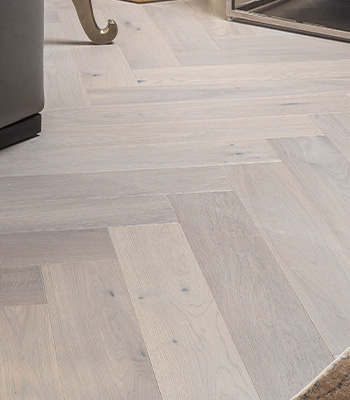 How To Make Sure Your Luxury Vinyl Lasts A Lifetime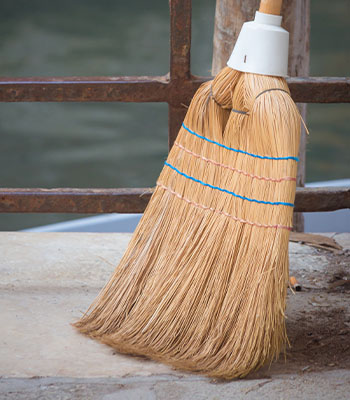 Quality Installation: Professional installation ensures proper adhesion, preventing issues like bubbling, wrinkles, or loose edges that can compromise the longevity and appearance of vinyl flooring.


Regular Cleaning: Routine sweeping, vacuuming, and mopping with suitable vinyl floor cleaners eliminate dirt and debris, preserving the floor's finish and preventing scratches.


Protective Measures: Doormats, furniture pads, and area rugs act as barriers against potential damage from moisture, heavy furniture, and high-traffic.


Sunlight Management: Controlling sunlight exposure with window treatments or UV-filtering films prevents fading and discoloration, maintaining the floor's aesthetics.


Routine Inspection and Maintenance: Regular checks and timely repairs of wear, damage, or loose edges are essential to prevent small issues from escalating and impacting the overall integrity of the vinyl flooring.
Why Customers Love AAA Plus Flooring
My sister and I can't stop smiling at the flooring that is now throughout our first floor. From the time we walked into the store and talked to Bill to the time Richard bid us farewell at the end of the project, it was nothing but a fantastic professional experience. Bill guided us through the initial process and Richard was easy to work with and didn't mind our questions. We will be working with them on other projects in our house soon.
From start to finish our experience with AAA Flooring could not have been better. From the help we got from Bill and Doug to the expert craftsmanship from Richard our home now looks like a model home. They say what they do and do what they say. An overall professional experience.
We are still at the beginning stages of putting vinyl and carpet in the house, but it has been nothing but a positive experience thus far. Great communication and fair prices. I'll update with after pics when the job is done, but the kids got quite the thrill today when they were told they could leave their mark on the leveling compound before the vinyl is placed. Thank you Richard for making it fun for them!
Daniel Reisdorfer
2023-01-20
AAA+ Flooring was absolutely awesome to work with. Richard was a very knowledgeable and experienced craftsman in laying our carpet and installing new baseboards throughout our home.In our experience with them we believe Doug, Bill and Richard went above and beyond our expectations. We will definitely be using them in the future to install tile in our home and will be recommending them to friends and family.
One of the best home remodeling decisions we have made in years. These people are fantastic and the greatest to work with. We love the end product of vinyl planking that looks like tile. The work was done in a very timely matter and it was done to perfection. I will not go to anyone else in the future for flooring. Thank you guys.
Bill DePaul very helpful determining best Flooring for our home. Bill quoted job and after review we did the whole house in new Flooring. Rich the installer is outstanding, professional, polite and has excellent attention to detail. Job went as quoted and came out spectacular. My wife and I highly recommend Bill DePaul/ AAA+ Flooring.
Had ceramic tile installed in house we just bought. They did an outstanding job installing it. It exceeded my expectations by miles! Tried my best to find any issues and could not find one. Doug was really easy to work with getting the tile installed. I HIGHLY recommend AAA+ Flooring
Bill did a great job on our floors!
We just bought floors and had them installed from AAA. Bill was professional and super helpful, I forgot the man's name who did the install, but he was also professional, timely, clean. We had a great experience!
Awesome - from start to finish! Everything went easy, simple, and on time. We went to the showroom, picked out a couple sample boards, took those home and a couple days later the measure technician came by to confirm the color and measure. Installation was set, and Richard arrived on time and worked his tail off! There are not a lot of companies that run this smoothly - great work, and we always try to support the local, family run businesses. Thanks for you hard work and attention to detail!
Frequently Asked Questions About Luxury Vinyl Flooring